Thank you for visiting our site. Since 1996 we have been the Internet leader in the direct sale of logo floor mats. Our goal is always to make our site customer friendly and the process of buying logo floor mats simple and cost effective. To us, logo mats are a sales and marketing product. They are a cost-effective way to deliver a positive message or your logo to your valuable customers.
We represent all the top manufacturer's in the industry, but our preferred manufacturer is M+A Matting. M+A is the largest manufacturer of commercial rubber backed mats in the world. The average ship time for indoor nylon logo mats is 5 days, outdoor Waterhog logo is 5-7 days, and non-logo mats are 3 days. The bulk of M+A mats go to the commercial laundry industry to service the rental market. We are honored to be one of their largest direct seller of logo mats.
We are strictly an Internet-based company and conduct business world-wide.
MAT LOGO COMPANY
PO BOX 150160
Cape Coral, FL 33915
Toll FREE: 888-628-5646
Fax: 888-626-7628
Cell: 1-641-590-1703

BEST REGARDS,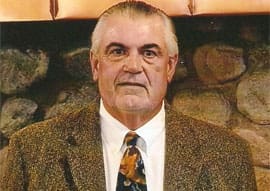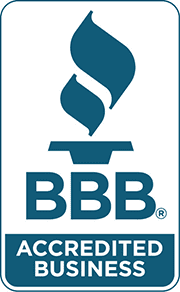 Our manufacturer's warranty is simple:
All our manufacturer's mats are unconditionally guaranteed
against manufacturing defects for 2 years.
Disclaimer, return policy and privacy notices
Disclaimer
Logos pictured on this site are trademarks of the respective companies and do not represent an endorsement of Logo Floor Mats dot com.
Floor Em' With Your Logo is a registered trademark of Mat Logo Company.
Return Policy
20% restocking charge plus freight charges for all non-logo products.
Logo product is non-refundable.
Privacy Notice
This privacy notice discloses the privacy practices for logofloormats.com Mat Logo Company This privacy notice applies solely to information collected by this web site.
Information Collection, Use, and Sharing
We are the sole owners of the information collected on this site. We only have access to/collect information that you voluntarily give us via e-mail or other direct contact from you. We will not sell or rent this information to anyone.
We will use your information to respond to you, regarding the reason you contacted us. We will not share your information with any third party outside of our organization, other than as necessary to fulfill your request, e.g. to ship an order.
Unless you ask us not to, we may contact you via email in the future to tell you about specials, new products or services, or changes to this privacy policy.
This web site contains links to other sites. Please be aware that we are not responsible for the content or privacy practices of such other sites. We encourage our users to be aware when they leave our site and to read the privacy statements of any other site that collects personally identifiable information.
If you feel that we are not abiding by this privacy policy, you should contact us immediately via telephone at 888-628-5646, fax 888-626-7628, cell phone 1-641-590-1703 or email randy@logofloormats.com.
Legal Statement
**THE UNDERSIGNED PURCHASER REPRESENTS TO MAT LOGO COMPANY, dba LOGO FLOOR MATS dot com, THAT IT IS DULY AUTHORIZED BY THE OWNER OR LICENSEE OF ALL ART WORK, TRADEMARKS, COPYRIGHTS OR OTHER DESIGNS TO USE AND REPRODUCE THE MATERIAL BEING SUBMITTED TO THE MAT LOGO COMPANY. PURCHASER REPRESENTS THAT, IF NECESSARY, IT HAS TAKEN APPROPRIATE MEASURES TO BE DULY AUTHORIZED AND LICENSED BY ANY OWNER OF ANY COPYRIGHTED OR TRADEMARKED MATERIALS. PURCHASER SHALL SAVE, DEFEND, AND HOLD HARMLESS MAT LOGO COMPANY FOR ANY VIOLATION OF THESE WARRANTIES OR REPRESENTATIONS AND VIOLATIONS OF ANY APPLICABLE TRADEMARKS OR COPYRIGHTS.