Waterhog Tile Indoor/Outdoor Under Cover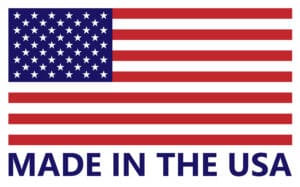 WaterHog Tiles are designed to provide scalable flooring solutions for large areas.
Clean & Dry – Bi-level surface effectively scrapes dirt and moisture from shoes, trapping it beneath shoe level to prevent tracking
Durable – Reinforced rubber nubs prevent pile from crushing and extend the performance life of the mat
Fade & Stain-Resistant – Solution-dyed fabric (24 ounces/yard2) is resistant to staining, dries quickly, and will not fade or rot
Safe -Certified high-traction by the National Floor Safety Institute (NFSI)
Available in 4 colors with choice of 4 patterns: classic waffle, diamond, diagonal, or geometric
Ideal for surface or recessed installations
Available with choice of 100-mil (1/4″) or 200-mil (7/16″) SBR cleated rubber backing
Tiles can be installed inside or outside; solvent-free adhesive is required for installation (sold separately)
Worn or damaged tiles can be easily replaced
Vinyl nosing available for border (sold separately)
18″ x 18″ x 1/4″ (12 tiles/case)
18″ x 18″ x 7/16″ (10 tiles/case)
SURFACE
Fiber: Solution-dyed polypropylene
Weight: 24 ounces/yard2
Construction: Needle-punched
Design: Waffle, Diamond, Diagonal, or Geometric
BACKING
Material: SBR rubber – universal cleated
Thickness: 100-mil or 200-mil 
OVERALL TILE THICKNESS
100-mil tiles: 1/4 inch (0.2500″)
200-mil tiles: 7/16 inch (0.4375″)
STANDARDS & TESTING
Certified high-traction by the National Floor Safety Institute (NFSI)
Passes DOC-FF1-70 for the surface flammability of carpets
For the best results, utilize the following cleaning method to clean your WaterHog Tiles:
Vacuum regularly (daily in high-traffic commercial areas; weekly in lower traffic areas).
Extract or hose off as needed to remove heavy soil/debris.  Hang to dry.
Always make sure the mat is dry before placing it back in service.
Color Palette (click any image to enlarge)